Rodarte Chooses Unusual Footwear
Thought studded accessories were officially dead after a year of overexposure? Apparently, Rodarte and Christian Louboutin don't agree. In the avant-garde designer's collection Msr. Louboutin created an original line of stilettos outfitted in unusual accoutrements like zippers and studs.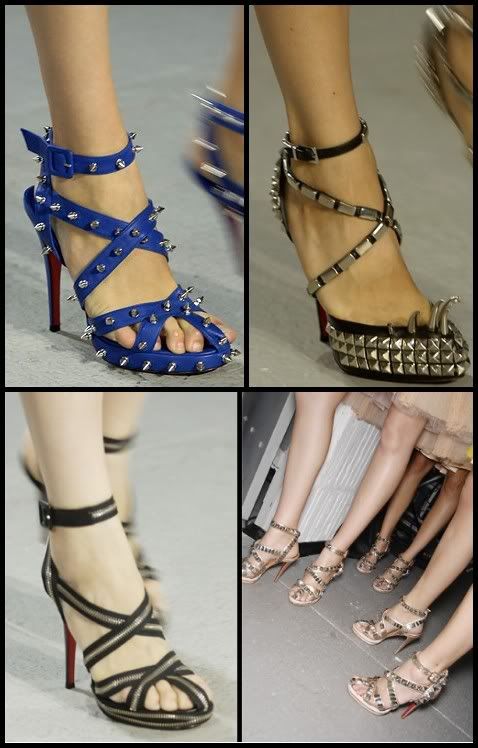 Click here
to view the rest of the Rodarte Fall '08 Collection which appeals to my editorially minded senses, however the entire collection is completely impractical. But hey, maybe that's your thing.
Update: Whoops, these shoes are from Rodarte's S/S '08 Collection, though the labels latest line features funky Louboutin's as well.
Tweet this!