LA Fashion Week Fave: Petro Zilia
Though LA Fashion is probably the least renowned of the lot, there are quite a few great designer how choose to show their designs in the weeklong event sponsored by Mercedes Benz. One of my faves was Petro Zilia, a brand loved by celebrities like Lindsay Lohan and Paris Hilton. Designer Nony Tochterman has infused her quirky aesthetic into an utterly wearable and fun collection. Many of the lines pieces harken back to the 70s where miniskirted, tiered, one-shouldered sassiness ruled the day. Tochterman's impeccable eye for color also distinguishes her work from lesser designers. Each of her frocks are the perfect electric shade; perfect for the trolling the streets of sunny California.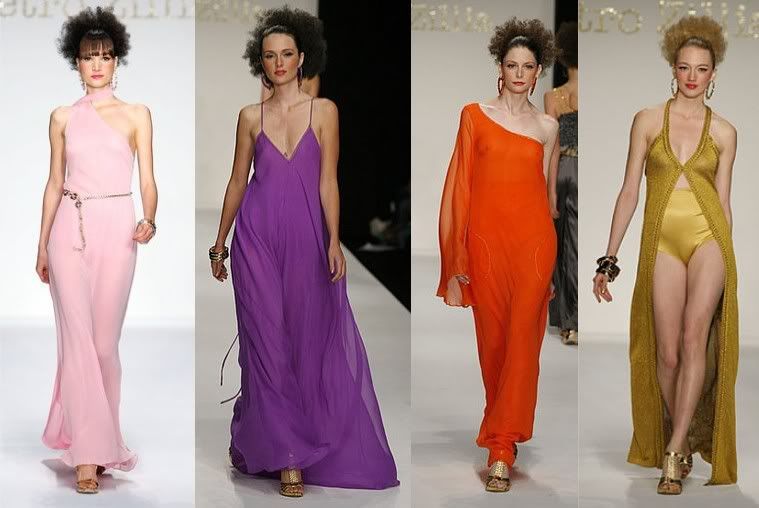 View the rest of the collection
here
Tweet this!