Fall/Winter 07: Animal Prints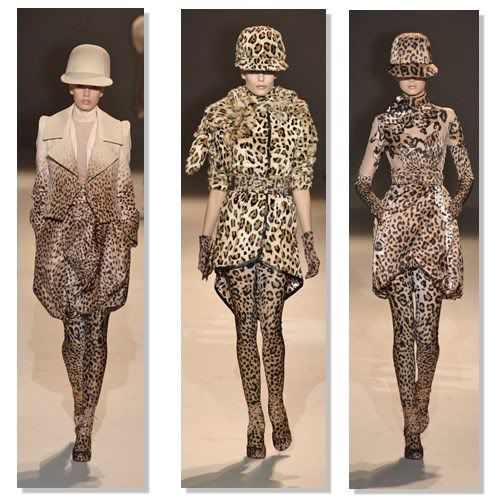 Givenchy Couture Fall 2007
The hottest looks for fall are beginning to emerge, and once again animal prints will reign supreme. As we all know it's not easy to pull off bold prints without looking cheap or gaudy. The secret lies in picking the right pieces.
Pair printed pumps and flats with skinny jeans. Wear a leopard belt with your favorite little black dress and turn heads with your fashion savvy.
However when dealing with prints please remember: NEVER, EVER WEAR A MATCHING OUTFIT AND ACCESSORIES. Quite simply, it's tacky.
Wearing leopard print from head to toe may get you some strange looks. but integrating touches of animal print will make you envy of every true fashionista's eye.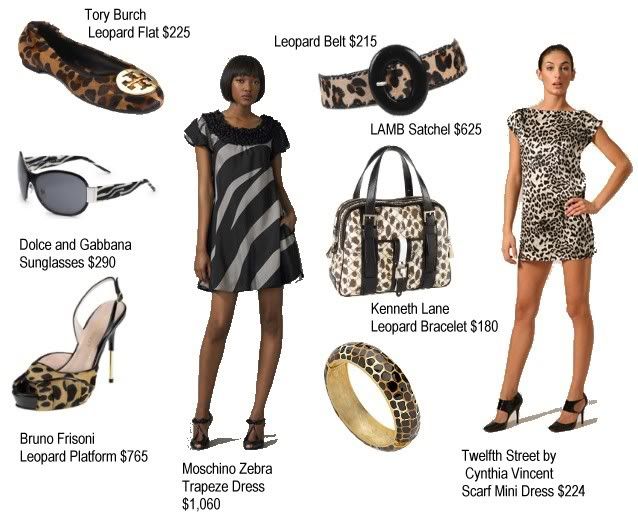 Tweet this!