The Iconic Elle Magazine Turns 21

This October, Elle Magazine will be celebrating it's 21st anniversary, and the October issue of British Elle will be guest edited by the equally iconic Donatella Versace. Here's Donatella, her daughter Allegra, Liz Hurley, and David Furnish at the Elle Anniversary Party.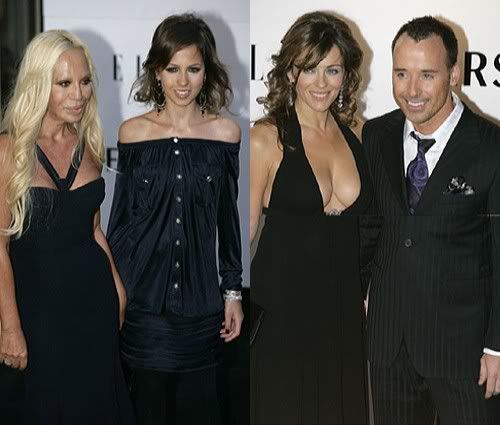 I cannot wait to get my hands on this issue--just to see what impact Donatella has. I'm truly quite curious about her point of view; will it be excessively sexy/borderline vulgar or elegant and classy. Because Donatella does both with relative ease.
Liz Hurley looks amazing-as usual-but I'm thinking it might be time for her to retire the excessive cleavage.
Source
Tweet this!