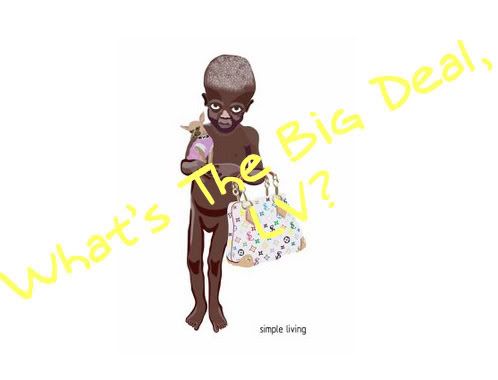 Louis Vuitton is very serious about protecting the exposure of their logo and it's likeness. A little bit too serious. The famed fashion house is now suing artist Nadia Plesner for using the likeness of the LV monogram multicolore bag in a painting.
According to her rep the images were created "to satirize the lack of media attention a genocide like Darfur gathers compared with the relative overexposure of skinny women with little dogs and designer bags."
This is, in my opinion, a worthy aim. Though I am a fashionista at heart, I realize that there are more important things going on in the world. When designers do things like this it just serves to reinforce the idea that all the fashion world cares about is image and profits. I simply don't understand it.
Tweet this!