YSL Delivers The Unbearably Unattainable Goods
I'm not sure how many of my readers are from the other side of the pond. But If you are, then consider yourself extremely lucky because only Brits can pre-order the Yves Saint Laurent Fall/Winter collection from Browns. I am honestly feeling some intense retail envy looking at all of the fabulous pieces that I am unable to order. Here are some of the highlights just for fun.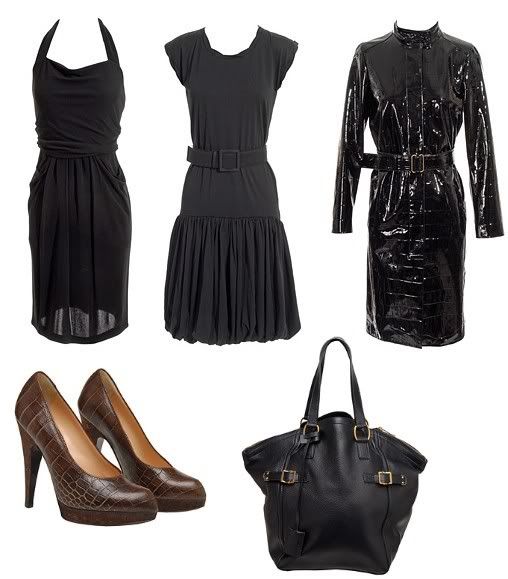 Cocktail Dress
Black Cotton Bubble Hem Dress
Black Croc Effect Patent Leather Coat
Mock Crocodile Platform Shoe
Plain Downtown Bag
Tweet this!