Style Icon of the moment...Audrey Hepburn
Unless you've taken residence on another planet in the recent weeks, you have probably seen the Gap commercials featuring Audrey Hepburn dancing awkwardly to AC/DC. Audrey's Reemergence at the forefront of popular culture made me realize what an indelible mark she's left on the fashion world.

The quintessential Audrey style consists of simple silhouettes paired with classic accessories. It was Audrey Hepburn who popularized the basic black dress; she taught us that less really is more.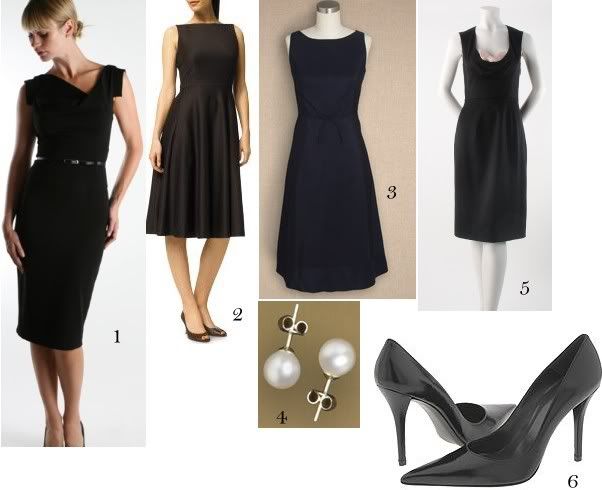 1. Black Halo Jackie-O Dress $282
BlondeLA
2. Banana Republic Wool Dress $148
Banana Republic
3. J.Crew Grace Silk Faille Dress $225
Jcrew.com
4. Pearl Earrings $55
Jcrew.com
5. Shellee Steffee Body Frame Dress $452
OakNYC
6. Stuart Weitzman Pumps $229
zappos.com
Tweet this!